We're an affiliate
We hope you love the products we recommend! Just so you know, we may collect a share of sales or other compensation from the links on this page. Thank you if you use our links, we really appreciate it!
Bacon is another very popular dish, especially when it comes to breakfast but like eggs, bacon is great as you can eat it any time of the day and it is also a very good combination with many other dishes. People often ask if you can fry bacon in an air fryer? The answer to this is YES, air fryer bacon is much more healthy than cooking on a hob or under the grill as there is a lot less grease.
Another good thing about air fryer bacon is that it cooks much quicker than any other methods while still getting your perfect results. You can make your favourite meals like bacon and egg, bacon and sausage, the list is endless, all of these can be cooked in under 10 minutes.
How To Fry Bacon in an Air Fryer
Here we are going to tell you an easy way you can cook your bacon in an air fryer in very little time.
Method:
Place bacon into the air fryer basket in single flat layers.
Set the air fryer temperature to 200°C and cook for about 8-10 minutes or until done to your preference, we recommend that you check halfway through and turn over the layers of bacon with tongs. (View all Air Fryer Tongs on

Amazon Here

)
Remove basket from air fryer and serve.
If you like your bacon cooked nice and crispy, we found that 10 minutes is perfect but different model air fryers may vary.
This method is also very good for kids that like to cook bacon as it is much easier than cooking on a hob or under the grill, it also takes less time and there is much less mess to clean at the end.
Because air fryer bacon takes around the same amount of time to cook as air fryer eggs, this is perfect for making bacon and egg sandwiches or an all-day breakfast quick and easy.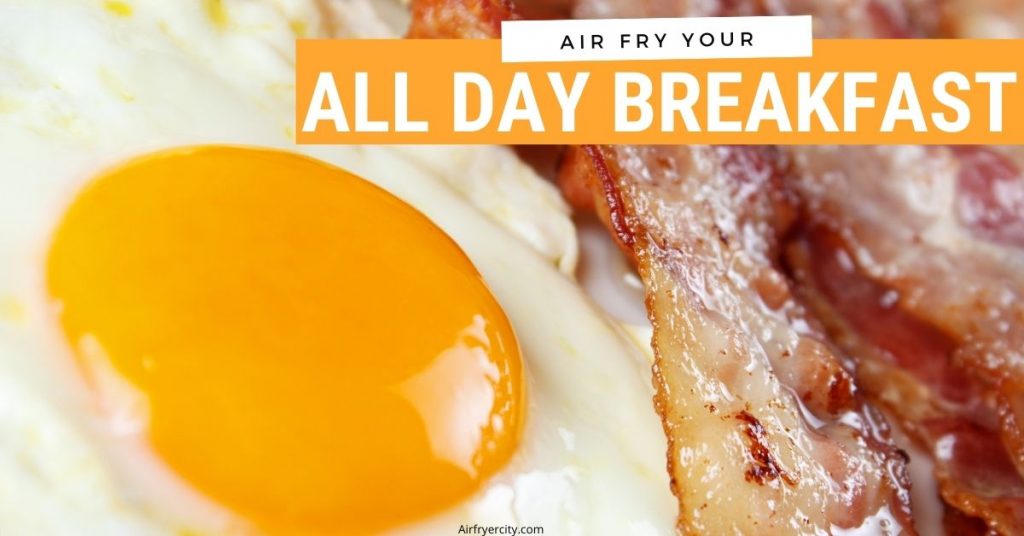 Also See… Can You Fry an Egg in an Air Fryer? All You Need to Know