We're an affiliate
We hope you love the products we recommend! Just so you know, we may collect a share of sales or other compensation from the links on this page. Thank you if you use our links, we really appreciate it!
Can you make tortilla chips in an air fryer? You definitely can! Cooking tortilla chips in an air fryer will give you much better results with less fat than deep-frying. Plus, they taste better when cooked in an air fryer, and they're super easy to make.
One of the great things about cooking tortilla chips in an air fryer is that they come out much crunchier than they would if you were to deep fry them. Because less oil is used in an air fryer, the chips don't get greasy and soggy when you cook them. They also come out with a nice, golden brown colour.
This recipe serves 2 people!
Ingredients
12 corn tortillas
1 tablespoon olive oil
2 teaspoons kosher salt
1 tablespoon Schwartz
guacamole, for serving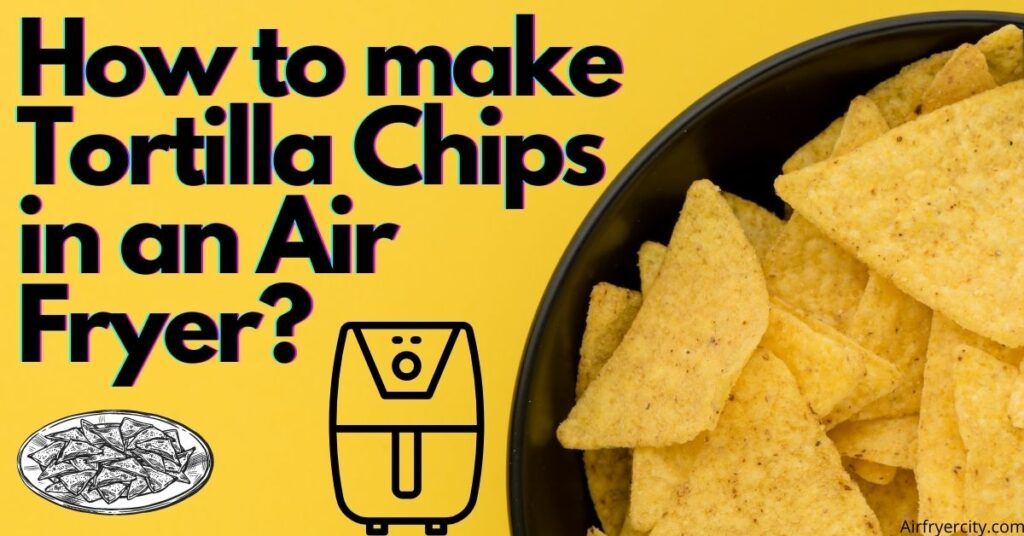 How to Make Tortilla Chips in an Air Fryer?
Making homemade tortilla chips is quick and easy too. You'll also save time with the air fryer. Tortilla chips will be ready for dipping in salsa or guacamole in just minutes! That's less time than it takes to go out and buy chips from the store.
You will get restaurant-quality tortilla chips if you follow these steps:
First, preheat the air fryer to 350°F (180°C).
Then, lightly brush the tortillas with olive oil on both sides.
Next, sprinkle the tortillas with the salt and Tasty Jazzy Spice Blend on both sides.
Now cut each tortilla into 6 wedges.
Working in batches, add the tortilla wedges to the air fryer in a single layer and cook for 5 minutes until golden brown and crispy.
Finally, serve with guacamole and enjoy!
If you want to add another layer of flavour, squeeze some lime juice over the chips. Want to spice them up? Sprinkle on some cajun seasoning, chilli powder or cayenne pepper. Want to sweeten them up? Sprinkle with cinnamon and sugar. Whatever seasonings you use will make a wonderful complement to any dip or salsa that you serve with your delicious homemade tortilla chips!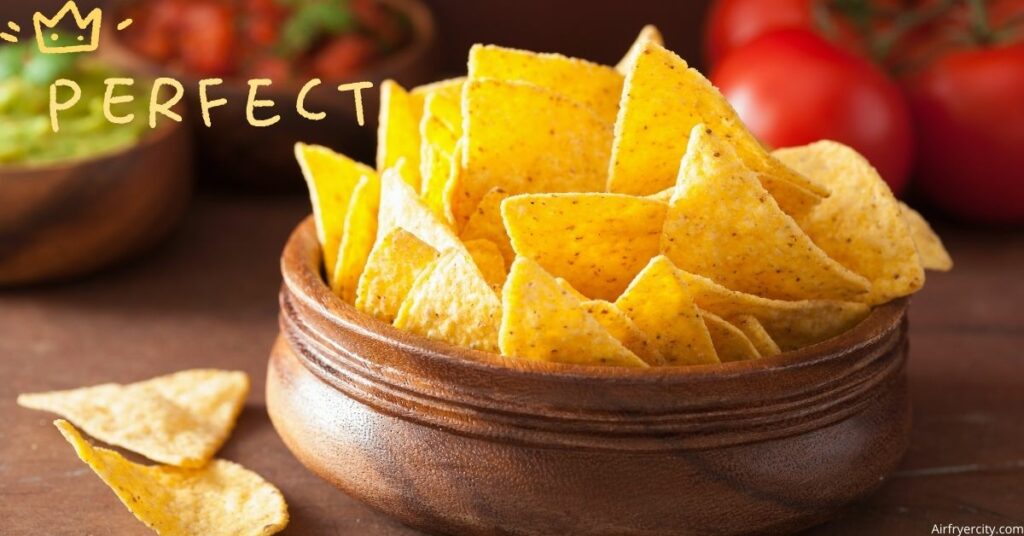 Tips to Store
If you want to keep your air fryer tortilla chips fresh for up to two weeks, be sure to store them in an airtight container or a zip-top bag at room temperature. Do not freeze or refrigerate.
Conclusion
An air fryer is an easy, convenient tool for making tortilla chips that are crunchy, delicious, and totally customizable. Just grab your favourite tortillas, cut them into your desired shape, toss them in your air fryer for about 5 minutes, serve and enjoy!