We're an affiliate
We hope you love the products we recommend! Just so you know, we may collect a share of sales or other compensation from the links on this page. Thank you if you use our links, we really appreciate it!
Many people ask… Can you cook Mushrooms in an air fryer? The answer to this is yes and they will be the best mushrooms you have ever tasted and only take 10 minutes.
Mushrooms are the superhero of the vegetable world! They're highly nutritious, loaded with vitamins, they're low in calories, high in fibre, and a great source of antioxidants. Mushrooms are also a good source of B vitamins, potassium and selenium. The best part is that they contain almost no fat – and they make a great meat substitute.
Ingredients
Mushrooms: Fresh mushrooms work best in an air fryer
Garlic granules
Red pepper flakes
Olive oil: Substitute with vegetable oil of choice
Salt & ground black pepper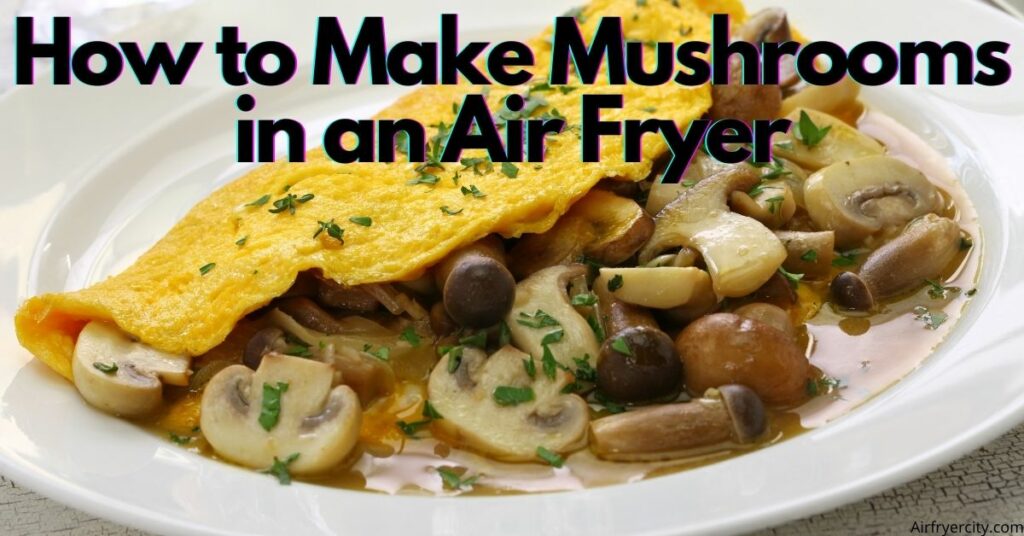 How to Make Mushrooms in an Air Fryer
Making mushrooms in an air fryer is quick and easy. You can cook them as a side or add them to your main dish. Mushrooms are a very versatile food that can be used in many different ways. You can even use them as a topping for pizza, which will make it taste better than ever!
If you love mushrooms, air frying them is a great way to cook them when you're short on time or in oven space.
You will get restaurant-quality mushrooms if you follow these steps:
First, clean your mushrooms and slice them into similar sizes. Then transfer them to a bowl.
Next, add garlic granules, red pepper flakes, olive oil, salt, and pepper, and stir or toss to combine.
Transfer the seasoned mushroom mixture into the air fryer basket and cook at 180C/365F for 10 minutes or until mushrooms are cooked to desired doneness.
Once they're done cooking, transfer the cooked mushrooms to a plate and serve as desired – or use them in any of your favourite recipes!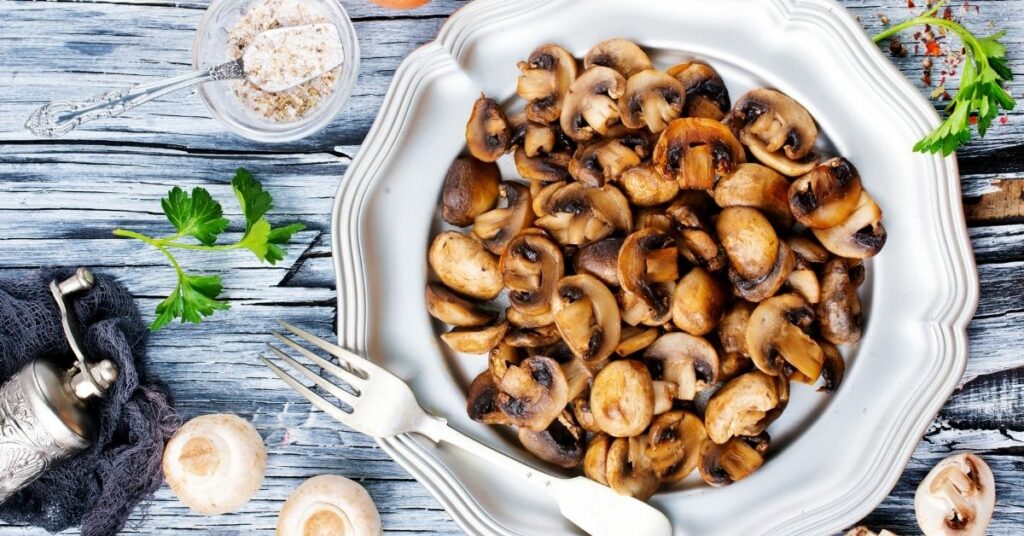 Extra Tips
Follow these tips for maximum results:
1. Slice the mushrooms into similar thickness so that they cook evenly, and don't overcrowd the air fryer basket – keep it roomy so they roast instead of steam.
2. Air fryer mushroom cooking time will depend on the thickness of the mushroom, but also on your air fryer's wattage. Check on them every 5 minutes to be able to determine how much longer they need to cook.
3. There's no need to preheat your air fryer for this recipe, so simply set it and forget it!
Those golden-brown, tender mushrooms coming out of your air fryer are totally going to make eating your vegetables super easy (and tasty).
Conclusion
Add this delicious recipe for air fryer-cooked mushrooms to your repertoire! They are perfect for a snack or side dish, and they're easy to make! The best part is that they don't take long, which means you can have them on the table in 10 minutes.