We're an affiliate
We hope you love the products we recommend! Just so you know, we may collect a share of sales or other compensation from the links on this page. Thank you if you use our links, we really appreciate it!
Many people ask… Can you cook frozen chicken wings in an air fryer? Yes, you can, they're perfect for snacking on as a meal or for parties. They're delicious, but what happens when you don't have time to make them yourself?
If you've got frozen chicken wings in the freezer, you can cook them in your air fryer. It's as simple as preheating your air fryer, tossing your frozen wings in there, and letting it do its thing.
The best part is that they'll taste just like they were made fresh. Grab some seasoning and dip sauce of your choice, and you'll be ready to go. This recipe will only take about 25 minutes and is sure to please even picky eaters!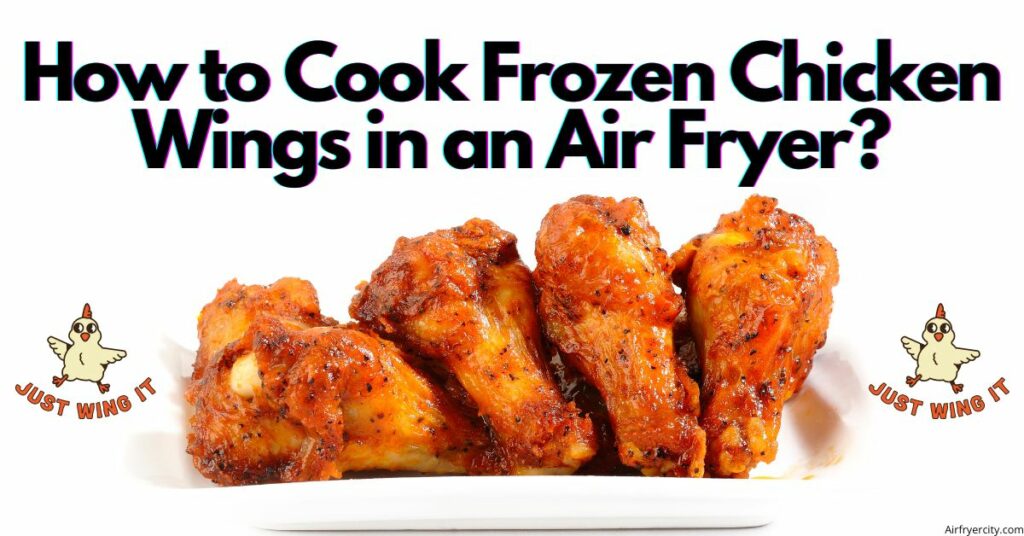 How to Cook Frozen Chicken Wings in an Air Fryer?
1. Allow wings to thaw for about 15 minutes.
2. Prepare the air fryer basket with olive oil or non-stick spray.
3. Place frozen wings in a single layer into the basket of the air fryer.
4. Cook wings at 400 degrees for 10 minutes.
5. Use a spatula or spoon to break them apart if needed, but they should be apart (this will help them cook more evenly).
6. Add any seasonings to the wings and then air fry for an additional 15 minutes of cook time, flipping them every 4 minutes until fully cooked and their skin is crispy and golden brown (they may need more than 15 minutes depending on how large they are).
7. Use a meat thermometer to ensure they're fully cooked before serving, and add any additional time if needed.
8. Top with fresh parsley or pick your favourite sauce of choice and serve with fresh celery for a healthy tasty meal.
Enjoy!
Extra Tips
Follow these tips for maximum results:
To get crispy chicken wings, you need to first make sure that they are thawed, you don't want them to be frozen when they go into the air fryer.
Then add a little baking powder to the wings before you put them into the air fryer. This will help them stay crispy and crunchy after cooking.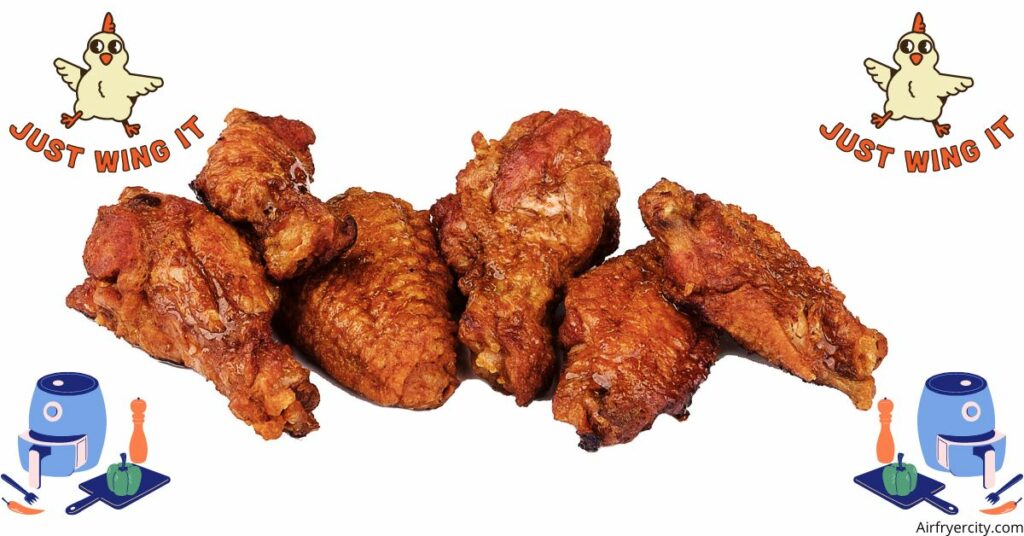 You can also add flavour by using a little olive oil, smoked paprika, garlic powder, ground black pepper and salt. You can use any combination of these seasonings or just one of them if you prefer.
Finally, if you like dipping your chicken wings then BBQ sauce, Ranch dressing, honey BBQ sauce, sweet chilli sauce or Teriyaki sauce are great choices for extra flavour!
Storage
One of the biggest advantages of cooking wings in an air fryer is that you can save leftover cooked wings in an airtight container and place them in the refrigerator for up to 3 days, meaning you can cook them in advance, this is great for people with busy lifestyles.
Conclusion
Whether you're throwing a party or just enjoying a night in with your family, these delicious chicken wings are sure to impress. Grab your favourite seasonings and sauces and get ready for some serious finger-licking good fun!
Also See… Can You Cook a Chicken in an Air Fryer?