We're an affiliate
We hope you love the products we recommend! Just so you know, we may collect a share of sales or other compensation from the links on this page. Thank you if you use our links, we really appreciate it!
Make your festive holiday season complete with a serving of traditional air fryer black pudding. Instead of risking overcooking it in a frying pan, use an air fryer to ensure perfect results.
Our recipe will guide you to a slice of pudding perfection in just 7 minutes. Say goodbye to burnt black pudding!
Here's what you'll need: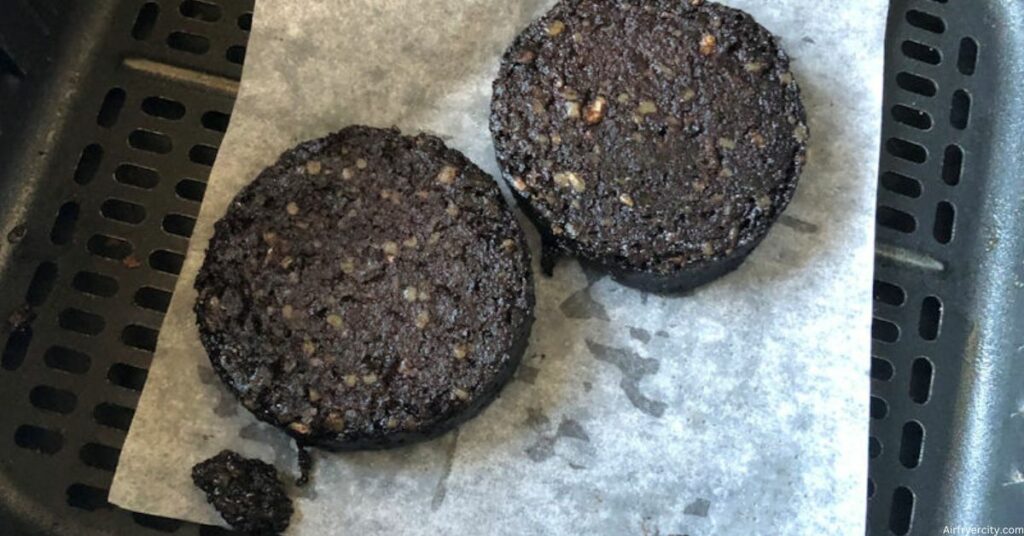 How to Make Air Fryer Black Pudding
Cut the black pudding and place 4 slices into your air fryer tray.
Set the temperature to 190°C and cook for 7 minutes.
Around 4 minutes into cooking time, flip the black pudding over for even browning.
Once cooked, serve and enjoy the deliciousness of black pudding!
Follow these simple instructions for a delightful air-fried black pudding experience!
Last update on 2023-11-30 / Affiliate links / Images from Amazon Product Advertising API
Conclusion
In summary, incorporating air fryer technology into the preparation of black pudding offers several advantages. The air fryer ensures even cooking and eliminates the risk of burning, resulting in a perfectly cooked slice of pudding every time.
This convenient method saves time and produces a delightful texture and flavour that can be enjoyed during the festive holiday season or any time of the year.
Treat yourself to the indulgence of air-fried black pudding and elevate your culinary experience.
Also See… Air Fryer Mince Pies