We're an affiliate
We hope you love the products we recommend! Just so you know, we may collect a share of sales or other compensation from the links on this page. Thank you if you use our links, we really appreciate it!
Many people ask… Can you air fry frozen fish fillets? The answer to this is YES. Air fried frozen fish fillets are a quick and delicious way to make an easy meal straight from the freezer. Just add your favourite sides and maybe some tartar sauce and you have a fantastic meal.
The only thing to keep in mind is that the thickness of the fillets will affect how long it takes for them to cook. If you're making thinner fillets, it will take less time than if you were cooking thicker ones.
This recipe is super easy and quick to prepare, making it the perfect meal for busy weeknights or entertaining guests. It's also healthier than deep-fried options because there is no added fat from oil, which means you can enjoy your fish fillets without all the extra calories while still getting that same great taste.
Ingredients
Frozen Fish Fillets (Brand of your choice)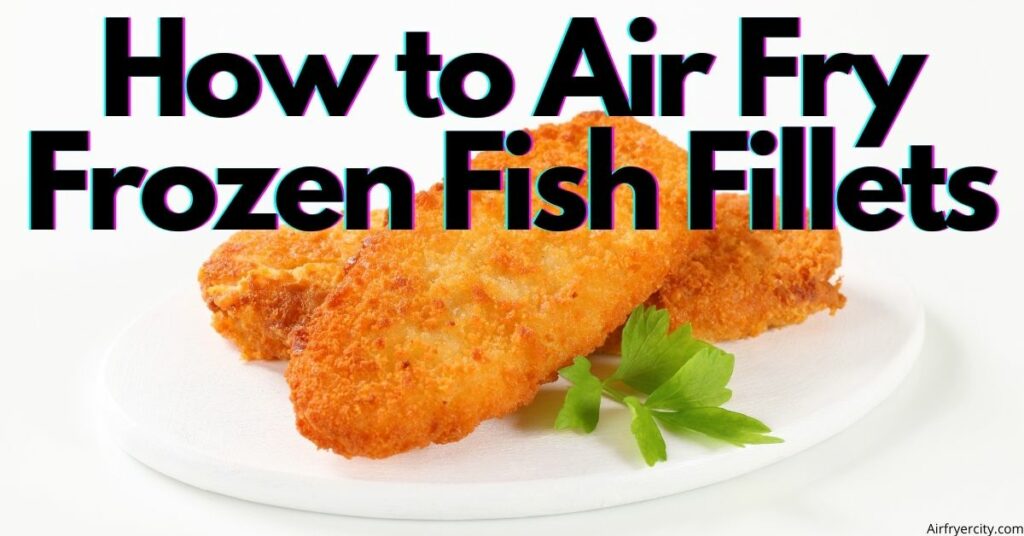 How to Air Fry Frozen Fish Fillets
First, make sure your air fryer is preheated to 380°F/193°C before adding the frozen fish fillets to the basket.
Next, use parchment paper or aluminium foil to line the basket if needed (or a non-stick cooking spray). This will help prevent sticking and allow for easier removal of the cooked food from the basket.
Finally, cook 10 minutes on one side before flipping over and cooking an additional 2-4 minutes depending on how crispy you want them.
Serve and enjoy!
Extra Tips
Follow these tips for maximum results:
When making frozen fish fillets, make sure to leave space in between the fillets in the air fryer tray so the hot circulating is able to evenly circulate and cook the fillets thoroughly. This will ensure that you have even heat distribution throughout each piece of fish, which will help prevent overcooking or undercooking.
You can serve frozen fish fillets with your favourite side dishes, like fries, hushpuppies and lemon wedges. Or you can try something new by serving them with your favourite sauce (like tartar sauce).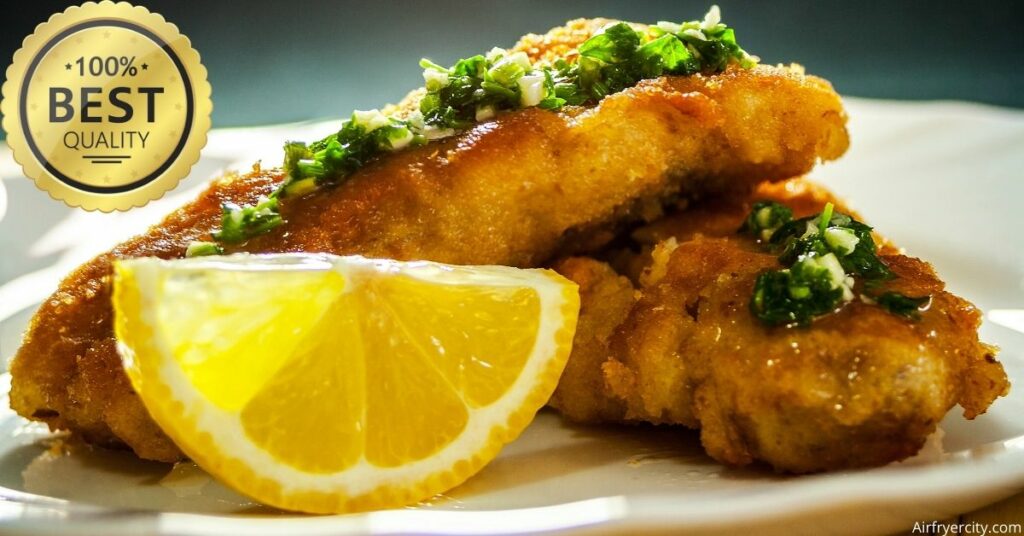 Conclusion
Cooking frozen fish fillets in an air fryer is a great way to get restaurant quality results without spending a lot of time in the kitchen.
It's also much healthier than deep frying, and you can be assured that your dishes will always turn out crispy and golden brown every time, so if you're looking for an easy and delicious way to cook frozen fish fillets, then cooking them in an air fryer is definitely the way to go!