We're an affiliate
We hope you love the products we recommend! Just so you know, we may collect a share of sales or other compensation from the links on this page. Thank you if you use our links, we really appreciate it!
We love potatoes, but we love them, even more, when we can cook them in half the time. Sounds too good to be true? We have some news, these air fryer roast potatoes are crunchy, golden and delicious and they will be on your table in just over half an hour from when you start peeling.
Air fryers are so versatile and easy to use that you can use them for cooking almost anything. Potatoes are perfect for an air fryer because they take on that crispy outside and soft inside texture that we all love!
Here's what you'll need:
1 kg Sebago potatoes
Olive oil spray
Sea salt, to season (Pepper optional)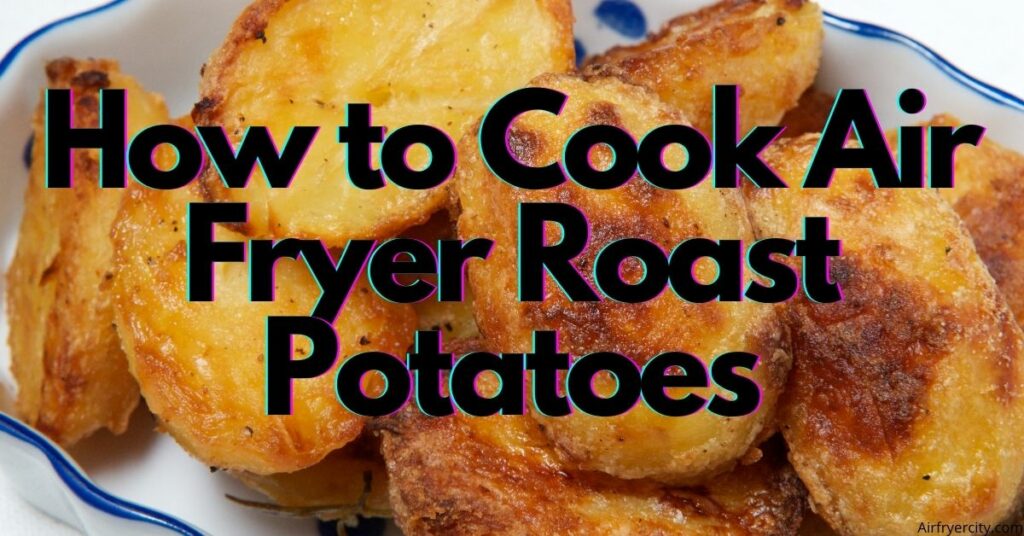 How to Cook Air Fryer Roast Potatoes
Peel the potatoes and cut them into 4cm chunks. Rinse the potatoes in cold water, then dry them with a clean tea towel.
Place the cut potatoes in the basket of your air fryer and spray them with oil. Toss them to coat them all over, then spray again. Cook at 180°C for 15 minutes and shake the basket halfway through.
Increase the temperature to 200°C and cook for a further 10 minutes or until golden and crisp.
Season with salt before serving and enjoy!
Extra Tips
Follow these tips for maximum results:
Soak the potatoes in water for at least half an hour before you want to cook them. This will help draw out some of the starch so that they crisp up better.
Pat the potatoes completely dry after soaking. You don't want any moisture getting into the air fryer to ruin your crispy roast potatoes.
Preheat the air fryer so that the potatoes are added when the temperature is hot.
Garnish with fresh rosemary or chopped parsley just before serving!
Conclusion
These crispy air fryer roast potatoes are quick to make, they're fluffy on the inside and crispy crunchy on the outside, but best of all they're much healthier than ordinary roast potatoes. They make a great side dish for any meal and are an especially good accompaniment to a Sunday roast!
View all of our other Air Fryer recipes Here