We're an affiliate
We hope you love the products we recommend! Just so you know, we may collect a share of sales or other compensation from the links on this page. Thank you if you use our links, we really appreciate it!
Air fryers are a kitchen appliance that helps you cook tasty and healthy meals with minimal oil. Here are some frequently asked questions for beginners that will help you get started.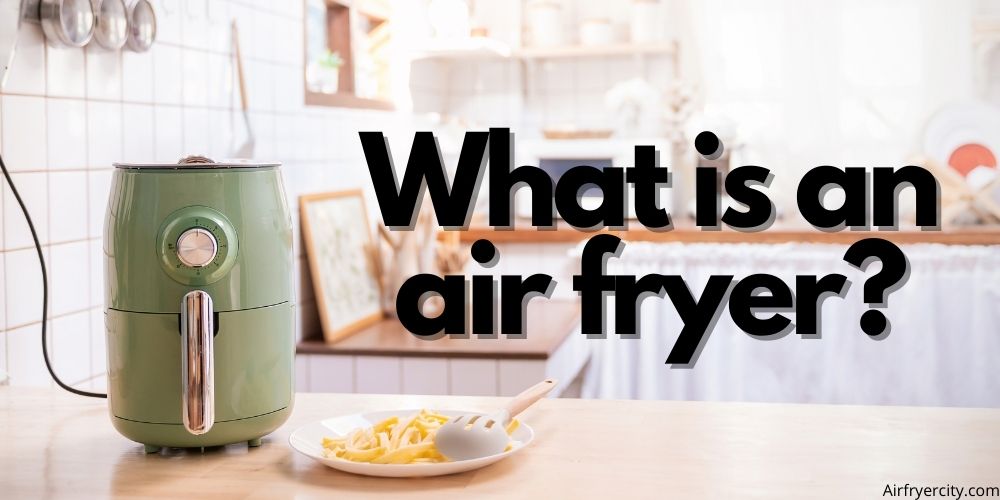 An air fryer is a kitchen appliance that cooks food using little to no oil, frying without the need for oil or fat. It is a highly efficient and versatile kitchen appliance that can replace your deep fryer, convection oven, regular oven, pizza oven and more. It is a quick and healthy way to cook foods such as French fries, chicken nuggets, chicken wings, fish fillets and fruit slices, the list is endless.
Air fryers are a healthy alternative to traditional cooking methods such as deep-frying or roasting. Air fryers don't use any oils or fats. They use high temperatures to cook food by circulating hot air around it much like a convection oven cooks food.
The food's texture retains that of fried foods without the added fat or oil. Air fryers require very little cleaning up because they do not release grease into the air from their cooking process, thus making them healthier frying alternatives.
Why would you want an air fryer?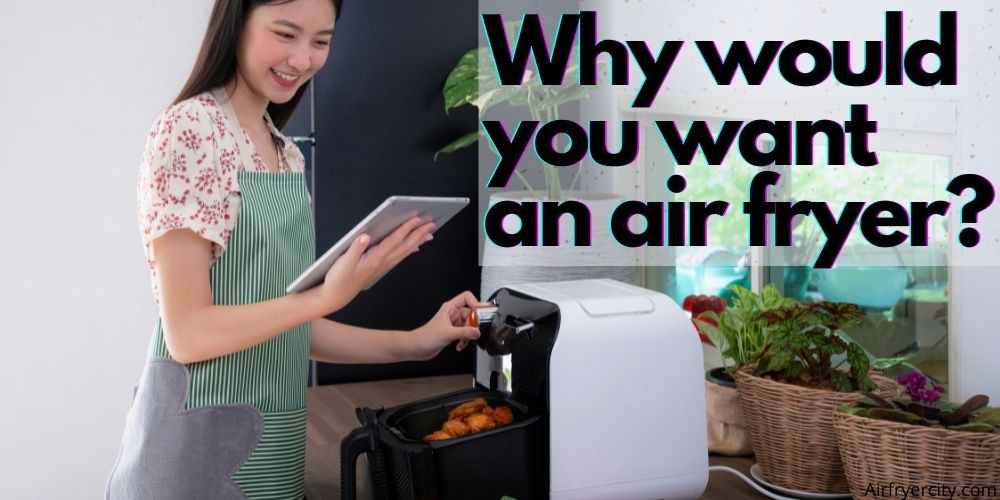 Air fryers are the latest trend in the cooking world and there's a reason so many people love them. They're easy to use, they cook food quickly and you can cook many different delicious foods in them.
Air fryers are so popular because they allow you to cook without having to use grease or oil, which is great for those who need to watch their waistline or don't want to consume too much fat.
They also make it easy to cook crispy chicken wings, French fries, pizza, meatballs and more. You'll be able to enjoy all of your favourite foods without putting on any pounds!
You'll find that an air fryer uses less energy than other types of kitchen appliances too. This makes it a great option if you live in an area with high energy costs. It's also an environmentally friendly option because it doesn't leave any oil or grease behind.
5 Best selling Accessories
How to choose the right air fryer for you?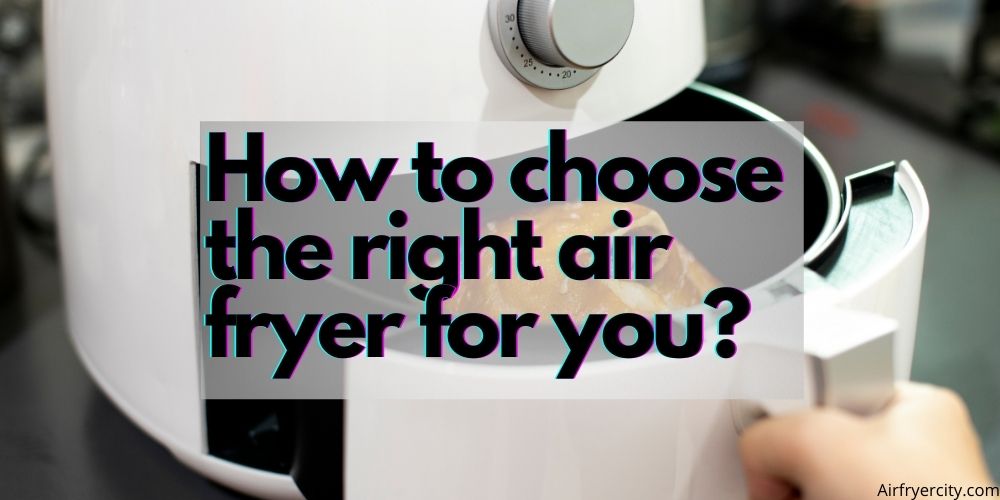 Here are some tips on how to choose the right model for you:
Capacity – The size of your air fryer will depend on how much food you intend to cook at a time. If you think you will be cooking for two or three people, then a small model should suffice. If you will be cooking for four or five people, then a slightly bigger model would be better.
Once you decide on the capacity of your air fryer, then it becomes easier to decide which brand and model to purchase. The larger models tend to be slightly bulkier and can be more expensive than the smaller ones.
Will an air fryer help with weight loss?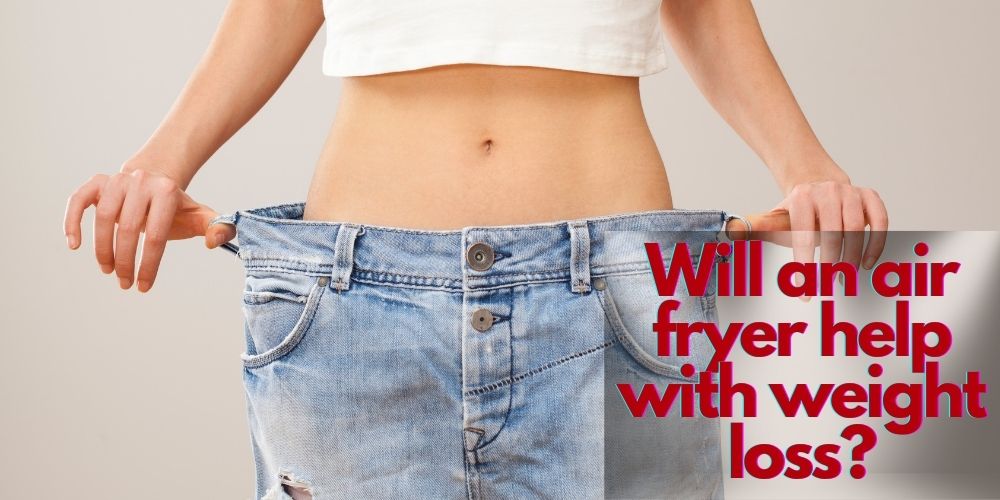 If you're looking to lose weight, an air fryer can help. According to The Air Fryer Expert, "An air fried meal gives the look, taste, and feel of a fried meal without all the fat."
A less obvious benefit of an air fryer is that because it cooks with hot air instead of oil, it doesn't require much or any oil at all. When cooking in a skillet or wok, you'll often see people dump in oil to prevent sticking or to help brown meat quickly. That's not necessary with an air fryer.
Air frying also seals in nutrients and reduces fat by up to 80% compared to other cooking methods. If you're used to using oil when cooking vegetables or lean meats, you'll notice the difference right away.
The downside? You do have to watch your portions more carefully because the act of frying food does decrease its volume slightly. But if you're trying to lose weight, this is actually an advantage because it means you can eat more for fewer calories.
8 Foods to make in your air fryer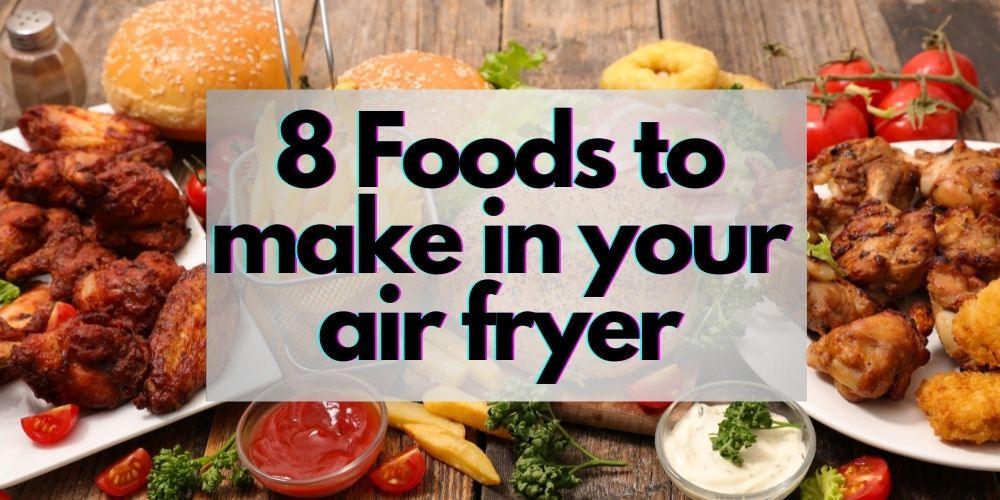 Here are some common foods that you can quickly and easily cook in your air fryer:
French fries: If you're craving those golden-brown fries, but don't want to deal with the guilt of deep frying, then an air fryer is what you need. Air frying gives the food a light crisp on the outside, while still maintaining its softness on the inside. This is thanks to all of the necessary oil being blown away from the food by the powerful air blowing out of your air fryer.
Chicken wings: You can get that delicious restaurant quality chicken wing flavour at home with your air fryer. Just toss your wings into the basket and let them cook for around 20-25 minutes to get that nice brown crisp on them while still remaining moist and tender on the inside. Make sure to toss them every few minutes so they evenly cook on all sides.
Deep-fried Oreos: You can make these tasty treats even healthier for you by using your air fryer instead of deep-frying them in oil. Your favourite chocolate cookies will get nice and crispy without all of the extra fat and calories of deep frying them, while still giving them that delicious taste that has made these cookies so popular over the years.
Cauliflower: Cauliflower is one of the most versatile low carb vegetables, great for making risotto, cauliflower pizza crust or even fried cauliflower rice. Using an air fryer to make cauliflower is quick and easy. Cut the cauliflower into florets and put them in the basket of your fryer. Spray them with olive oil or melted butter (or both) and season with salt, pepper, herbs or spices of your choice if desired. Cook for about 20-25 minutes at around 200 degrees Celsius/390 degrees Fahrenheit until they're golden brown and crispy on the outside.
Mushrooms: Mushrooms are great for cooking in an air fryer because they tend to absorb flavour easily, increasing their nutritional value when cooked with herbs like rosemary or thyme, garlic or lemon juice.
Vegetables: Air fryers are great for cooking vegetables because they get crisp without all of the oil. In fact, many vegetables can be cooked in an air fryer without any oil at all. This is ideal for people who want to eat healthier while still enjoying their favourite foods.
Meat: If you love fried chicken, but don't want to eat it because of the fat and calories, air frying may be a good alternative for you. Air fryers can cook meat quickly and will give it that crispy texture that people love about fried foods. You won't feel guilty about eating it either.
Pizza: If you're craving pizza but don't want to ruin your diet by ordering delivery, you might want to consider making it in your air fryer. There are several brands of frozen pizzas with reduced fat and calories that work well in air fryers and taste great too.
These 8 dishes are just to give you ideas but the list is endless and you will never run out of things to cook from main meals to snacks and even desserts.
Please Note: Different model air fryers can slightly vary on cooking times!
Have you enjoyed fried foods in the past but are concerned about the health risks? Or maybe you haven't tried them before but are looking to give your taste buds an adventure? Air fryers offer a tasty, healthy alternative to cooking with oil while still preserving the crispy goodness of some of our favourite foods.
Love fried food? Wish you could enjoy it even if you are on a diet or watching your weight without feeling guilty about all the extra fats and calories? Then the air fryer may be the cooking appliance you are looking for.
Air fryers have been growing in popularity over the past few years thanks to being able to perfectly cook foods while using little or no oil, but many consumers are confused about which air fryer is the best.
The market is full of so many different products, all boasting healthy cooking capabilities. How do you know which one to choose? Below are 9 of the bestselling air fryers that are on the market now.
Sale
Bestseller No. 1
Ninja AF101 Air Fryer that Crisps, Roasts, Reheats, & Dehydrates, for Quick, Easy Meals, 4 Quart Capacity, & High Gloss Finish, Black/Grey
Now enjoy guilt free food; Air fry with up to 75 percent less fat than traditional frying methods; Tested against hand cut, deep fried French fries
Wide temperature range: 105 degree Fahrenheit to 400 degrees Fahrenheit allows you to gently remove moisture from foods or quickly cook and crisp foods with convection heat
4 quart ceramic coated nonstick basket and crisper plate fit 2 pounds of french fries. Cord length (feet) - 2.6
The unit will need time to preheat before coming up to temperature. We recommend that you preheat the unit for 3 minutes before adding your ingredients to achieve the best results
Dehydrate: Create flat, chip like dehydrated foods for fun, homemade snacks pounds; The combination of low fan speed and low temperature enables thorough dehydration
Sale
Bestseller No. 2
COSORI Air Fryer Pro LE 5-Qt, for Quick and Easy Meals, UP to 450℉, Quiet Operation, 85% Oil less, 130+ Exclusive Recipes, 9 Customizable Functions in 1, Compact, Dishwasher Safe, Gray
CUT DOWN 85% OIL :With 360° rapid heat circulation technology, feel free to enjoy the same crispy textures as traditional deep frying with up to 85% less fat
ENJOY MEALS IN MINUTES: This air fryer cooks with industry-leading temperatures up to 450°F, making heating efficiency 20% faster than before. Help you prepare a quick meal.
9 EASY FUNCTIONS: 9 one-touch cooking functions on a tempered glass display let you preheat and add personalized Shake Reminders. Let's add some fun to the cooking process
COMPACT BUT SUITABLE CAPACITY : It can hold 5-quarts of cooking space, which fits enough food for 1-4 people, with compact design takes up little room on your counter top
DISHWASHER SAFE: With a nonstick basket, made without BPA and PFOA, easy to clean
Bestseller No. 3
Ninja DZ401 Foodi 10 Quart 6-in-1 DualZone XL 2-Basket Air Fryer with 2 Independent Frying Baskets, Match Cook & Smart Finish to Roast, Broil, Dehydrate & More for Quick, Easy Family-Sized Meals, Grey
2 INDEPENDENT BASKETS: The XL version of the original Air Fryer with 2 independent baskets, the XL air fryer lets you cook 2 foods, 2 ways, at the same time, eliminating back-to-back cooking like a traditional single-basket air fryer. Now in larger 5-quart baskets.
SMART FINISH & MATCH COOK: DualZone Technology allows you to choose between the Smart Finish feature, which unlocks cooking 2 foods 2 ways that finish at the same time, and the Match Cook feature, which easily copies settings across zones for full 10-qt. capacity meals.
IQ BOOST: optimally distributes power across each basket to cook a 6-lb. whole chicken and side as quickly as possible when Match Cook or Smart Finish is not selected.
6-IN-1 FUNCTIONALITY: Includes 6 versatile cooking programs: Air Fry, Air Broil, Roast, Bake, Reheat, and Dehydrate.
XL FAMILY-SIZED CAPACITY: with the 10 qt. capacity and 2 baskets, you can whip up a main and a side at the same time for quick large family meals or cook up to 8-lbs. of chicken wings with ease.
Sale
Bestseller No. 4
Gourmia Air Fryer Oven Digital Display 6 Quart Large AirFryer Cooker 12 1-Touch Cooking Presets, XL Air Fryer Basket 1500w Power Multifunction Black and Stainless Steel Accents FRY FORCE GAF686
GOURMIA is the #1 BESTSELLING Airfryer Brand in the USA in 2022! Gourmia delivers value and quality you can trust for your home essentials
THE PERFECT KITCHEN COOKING GADGET - Multicooker Combo Electric Oven for French Fries, Wings, Fish Fryer, Bacon, Seafood, Vegetables, Bake, Roast, Broil, Dehydrate, Toaster, Reheat, and Keep Warm + 12 1-Touch Digital Presets that deliver the best results
HEALTHIEST WAY TO FRY - All of the flavor and none of the guilt! Fat removal technology in the air fryer basket removes up to 90% of fat through the cooking process
DISHWASHER SAFE: Cook Fast and Clean Fast! - Quick and easy cleanup, air fryer accessories go straight into the dish washer for cleaning bringing convenience to your kitchen must havescook modes
COMPREHENSIVE WARRANTY: All air fryers from Gourmia include a 1 Year Comprehensive International Warranty for your peace of mind
Sale
Bestseller No. 5
GoWISE USA 1700-Watt 5.8-QT 8-in-1 Digital Air Fryer with Recipe Book, Black
Enjoy your favorite food without the extra calories. This air fryer allows you to fry, bake, grill, and roast with little to no oil. Make crispy fried chicken, steak, French fries, pizza and much more in one countertop appliance
Sleek and modern look with advanced touch screen menu. Take the guesswork out of cooking with the built-in touch screen menu featuring 8 cooking presets: Fries/Chips, Pork, Chicken, Steak, Shrimp, Cake, Fish, and Pizza. Equipped with a wide temperature range from 180Fahrenheit to 400Fahrenheit in 10 degree increments and a cooking timer up to 30 minutes
Featuring a new Start/Stop button to change time and temperature in the middle of a cook cycle. Don't forget to shake with the new built-in alarm function that reminds you to shake your ingredients in 5, 10, 15 minute increments
Comes with non-stick pan and detachable basket equipped with a cool touch handle and button guard to prevent accidental detachment. Shake and flip contents in the middle of your cooking program with the detachable frying basket
Includes recipe book, This recipe book is filled with 50 recipes specifically made for GoWISE USA Air Fryers. Choose from a variety of meals to make for breakfast, lunch, dinner, or dessert
Sale
Bestseller No. 6
Ninja AF161 Max XL Air Fryer that Cooks, Crisps, Roasts, Bakes, Reheats and Dehydrates, with 5.5 Quart Capacity, and a High Gloss Finish, Grey
LESS FAT: Up to 75% less fat than traditional air frying methods. Tested against hand-cut, deep-fried French fries.
MAX CRISP TECHNOLOGY: Delivers 450 degrees of superheated air to cook foods up to 30 % faster (Versus Ninja AF100) for hotter, crispier results with little to no oil for guilt free fried favorites.
XL CAPACITY: The 5.5 QT ceramic coated nonstick basket and crisper plate fit 3 pounds of french fries or chicken wings.
7-IN-1 FUNCTIONALITY: Includes 7 versatile cooking programs: Max Crisp, Air Fry, Air Roast, Air Broil, Bake, Reheat & Dehydrate.
EASY CLEANING: The ceramic basket is both nonstick & dishwasher safe.
Bestseller No. 7
Nuwave Brio 7-in-1 Air Fryer Oven, 7.25-Qt with One-Touch Digital Controls, 50°- 400°F Temperature Controls in 5° Increments, Linear Thermal (Linear T) for Perfect Results, Black
MAKE ADJUSTMENTS ON-THE-FLY – Want hotter temperature or need to cook it longer? No problem. Simply adjust on-the-fly. Starting the cooking process over is not necessary. Brio's intuitive digital controls are easy to operate, and the response is immediate. Brio's cool white display is easy-to-read in any light or no light.
HEALTHY FRIED FOOD & EASY CLEANUP - Brio uses super-heated air and an efficient air-flow design to cook crispy delicious fried foods without the guilt. No more messy oil, added fats, or calories. Brio allows you to air fry all your favorites - even from frozen, without defrosting. The ultra-non-stick air circulation riser is great for grilling and air frying. The premium stainless steel reversible rack allows for multi-layer cooking. All are dishwasher safe, and the cleanup is a breeze.
100 PRE-PROGRAMMED MENU PRESETS AND CONVENIENCES BUILT-IN – Brio is programmed with 100 pre-programmed menu presets for grilling, air frying, baking, broiling, roasting, dehydrating, reheating, defrosting, toasting and more. It also has additional 50 memory slots where you can save and recall your own favorite recipes. It's the perfect combination of capacity and versatility. Perfect for busy households on the go!
LINEAR THERMAL (LINEAR T) TECHNOLOGY – Fine tune your own temperature settings from 50 degree to 400degree in precise 5degree increments. Patented Linear T Technology executes the set temperature accurately throughout the entire cooking process by continuously monitoring temperature fluctuations and making constant power adjustments every second to maintain the set temperature to ensure perfect results. Unlike the primitive methods of turning the heater on and off
CHEF INSPIRED FEATURES, FUNCTIONS & RECIPES – Every feature and function of NUWAVE cooking products are created and rigorously tested by highly trained NUWAVE chefs and RD team. We obsessed over every detail in pursuit of best taste and performance. Get inspired and confidently create your own masterpieces. Brio is engineered to outperform your expectations. Whether you are cooking an appetizer, breakfast, lunch, dinner, or dessert, we have the perfect chef inspired recipe for you.
Sale
Bestseller No. 8
Air Fryer 12 QT 1700W Large Capacity Oilless Hot Air Fryers Oven Healthy Cooker with 10 Presets, Visible Cooking Window, LCD Touch Screen, 6 Dishwasher Safe Accessories Included Recipe
Multifunctional Air Fryer: With a 12QT capacity and 1700W of power, this air fryer equipped with the high-definition digital touch screen, built-in cooking light, and large double-wall insulated viewing windows are designed to be the perfect assistant for your cooking and decoration of your kitchen counter. It can replace a variety of kitchen appliances such as a toaster, rotisserie, fruit dryer, oven, etc., perfect for families who pursue a healthy diet.
One-Touch Operation: With 10 preset cooking programs and an easy-to-use LED touch screen, this air fryer oven can quickly cook according to your needs in one click, such as french fries, roast chicken, roast pizza, fruit drier, or reheat leftovers and so on. Also, you can adjust the temperature (up to 400°F) and time (up to 90mins) to cook according to your personal preference.
The Choice for Healthy: Our air fryer oven with 360° hot air circulation technology with 12QT capacity and 1700W power. It can fit a 4-5lbs whole chicken, 8in pizza, 18 chicken wings, 4 steaks, or 800g French fries. Make your food crispy and tender with little to no oil. You can enjoy your favorite meals without worrying about the additional calories and fats.
Practical Accessories: This air fryer oven comes with 6 accessories, that will help you cook your favorite dishes while reducing fat&oil intake: 1x Rotating Basket, 1x Removal Tools, 2x Fry Basket, 1x Drip Tray, 1x Rotisserie(with 8 Skewers), and 1x Roast Fork.
Easy to clean: All removable accessories are dishwasher safe, whilst the surface and interior of the air fryer oven can be wiped clean with a damp cloth after it has cooled down. The unique removable design allows you to easily remove the air oven door for meticulous cleaning of every part of the oven interior.
Sale
Bestseller No. 9
DASH Tasti-Crisp™ Electric Air Fryer Oven Cooker with Temperature Control, Non-Stick Fry Basket, Recipe Guide + Auto Shut Off Feature, 1000-Watt, 2.6Qt, Black
HEALTHIER FRIED FOOD: Dash Tasti-Crisp Air Fryer uses AirCrisp Technology instead of oil to reduce added fat by 70-80% without sacrificing the flavor of your fried food.
QUICK plus EASY: Short on time. Simply load the 2.6-qt capacity fryer basket set the temp and timer, and within minutes your food comes out crispy, every time. Cord length: 31.5 inches.
SAFER: The auto-shut off function prevents overcooking and the cool touch handle makes it safe and easy to use.
VERSATILE: The redesigned Crisper Basket allows for greater surface area inside the Air Fryer so food gets more crisp, faster. Perfect for cooking frozen treats like chicken nuggets, fish sticks, and other snacks, this is a compact air fryer families will love.
COMPACT plus LIGHTWEIGHT: Half the weight of a standard fryer the Dash Tasti-Crisp Air Fryer is your must-have for that first apartment, smaller kitchen, college dorm life, camper/RV traveling, while its sleek design and trendy color options will accent any kitchen space.
Sale
Bestseller No. 10
Dreo Air Fryer Pro Max, 11-in-1 Digital Air Fryer Oven Cooker with 100 Recipes, Visible Window, Supports Customerizable Cooking, 100℉ to 450℉, LED Touchscreen, Easy to Clean, Shake Reminder, 6.8QT
Integration of Taste and Health: Dreo Air fryer features a systematic design with an oven-grade smart temperature control system to make the ingredients crispy outside and tender inside. Enjoy healthier food with a better taste thanks to the 360°hot air circulation heating your food evenly.
Cut Off 30% Cooking Time: 450°F industry-leading temperature plus the 360°hot air circulation wrap your food in high heat to get it ready quicker with less fuss. A 6.8QT basket serves 3 to 5 people at one go. People with a tight schedule can get their breakfast, lunch and dinner ready in a split second.
All-in-One: No need to buy another cooking machine for different purposes. Dreo is an all-rounder with a temperature from 100℉ to 450℉, 5 cooking modes, and 6 presets. Making yogurt, dries fruit, and roasting steak, poultry as your preferences for a more customizable cooking experience.
Transparent Viewing Window: Dreo's one-of-a-kind viewing window with an ergonomic design lets you check your food status anytime without drawing out the basket. Minimize the cooking time and maximize the fun by watching how the ingredients change by the cooking process.
Free Recipes with 100 Dishes: A free cookbook covering entrées, appetizers, desserts, snacks, and side dishes is included in the package. Open the book and get a quick idea to satiate your multicuisine food cravings. We will keep updating the e-recipes to bring more flavors to your table.
Last update on 2023-03-28 / Affiliate links / Images from Amazon Product Advertising API