We're an affiliate
We hope you love the products we recommend! Just so you know, we may collect a share of sales or other compensation from the links on this page. Thank you if you use our links, we really appreciate it!
Many people want to purchase an air fryer because they are easy to use and save a lot of time, but they struggle when it comes to choosing the right one. Here is our Ignited Air Fryer review that tells you everything you need to know about this air fryer so that you can decide if it suits your needs. This review is based on our own research, opinion and customer reviews.
It cooks food healthier with no added fats or oils, while reducing the number of calories you consume by up to 80%. Your family will love the taste and you'll love how easy it is to clean up after mealtimes!
The Ignited Air Fryer is a great way to cook your favourite foods without all of the fat. You can make delicious fries, chicken wings, shrimp, onion rings and so much more.
The Ignited Air Fryer has 8 pre-set functions: french fries, chicken wings (4-8 minutes), steak (2-4 minutes), pork chops (6-10 minutes), fish fillets (3-5 minutes), hamburgers (4-8 minutes) onion rings/vegetables (3-5 minutes) and pizza dough (3-5 min). This makes cooking delicious, healthy food easy and fun!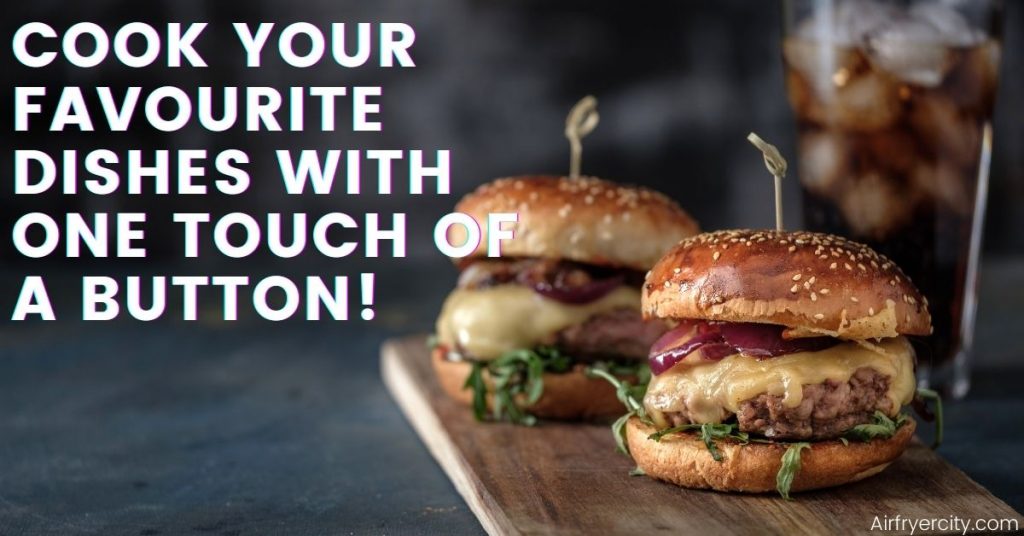 The digital display is intuitive and simple to use and you can also set your own custom setting with just a touch of a button. The temperature range goes from 160°F to 400°F which means that you can fry, roast, bake, grill, boil and steam with the same appliance.
The air fryer uses hot air circulation technology that infuses your food with moisture, which means you can enjoy crispy french fries and chicken wings without any of the grease or guilt!
With its 7.5 Qt capacity that fits up to 8 pieces of chicken or 4 large potatoes at once. The digital touch screen allows you to control all settings including temperature, timer, cooking time, and power level. You can even set it to automatically go into standby mode after a certain period.
The non-stick frying basket is dishwasher safe for easy cleaning after every use.
The main things we liked about the Ignited Air Fryer:
Large Capacity – With the capacity of 7.5 quarts, this air fryer is large enough to cook a whole meal for the family, with plenty of room left over for snacks!
One Touch LED Screen – The digital touch screen makes it easy to use and adjust the cooking settings to get your desired level of crispness!
8 Pre-set Cooking Functions – Choose from the pre-set cooking functions: fries, chicken nuggets, steak, fish sticks, shrimp tempura (vegetarian), meatballs, pizza rolls (vegetarian), and cake pops!
Cookbook Included – Healthy cookbook included with some of the most popular recipes!
Easy to Use!
Easy to Clean!
What we didn't like:
The only thing we didn't like about this is…when you are using the pre-set functions for small portions, the food can sometimes slightly overcook depending on your preference. We didn't find this much of a problem as it is very easy to adjust the cooking times.
If you don't like spending hours in the kitchen and you like your food healthy, this air fryer is a great option. With a large capacity of 7.5 quarts, you can cook a meal for your whole family with just one touch of a button!
If you are looking for an air fryer that is very easy to use, no matter what your cooking skill level is, then we recommend this as you will get your perfect desired results every time.
We hope that you found our Ignited Air Fryer review helpful and that if it's helped you decide if this suits your needs. If you are looking for an easy to use air fryer then this is the one for you.
You can also view all of our recommended Air Fryers Here